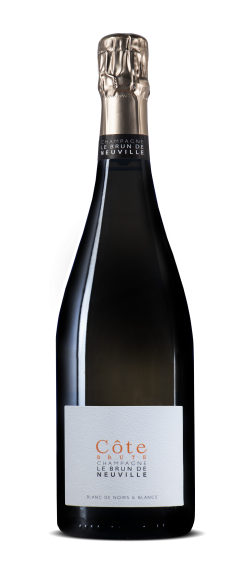 Crafted from a majority of Chardonnay and completed with Pinot Noir, Côte Brute reflects the divers vineyard of the Côte de Sézanne.
Blend
68% Chardonnay, 32% Pinot Noir, +23% of reserve wines
Base 2018
Ageing
48 months                                                                                       
Dosage
Brut 7g/l
Tasting
Côte Brute is a mineral and pulpous Champagne seducing with its suggested and aerial freshness.
Available in half bottles, Magnums and Jeroboams.